National Poetry Month
National Autism Awareness
Sexual Assault Awareness
Stress Awareness
School Library Month
Saturday, April 27 - Passover
Ends

Sunday, April 28 - Children's Book Week
(4/29-5/3)

Monday, April 29 - Superintendent's Citation
Program, 5:30 p.m.
Friday, May 3 - School Lunch Hero
Day; R
egistration Deadline for June ACT
and
SAT

Saturday, May 4 - SAT Test
Sunday, May 5 - Cinco de Mayo; Teacher Appreciation
Week
(5/5-5/12)
;
School Nutrition Employee
Week
(5/6-5/10)
Monday, May 6 - AP
Exams;
School Bus Driver Appreciation
Day;
Interim Reports
Sent Home/Available Online;
Ramadan Begins
Tuesday, May 7 - AP
Exams;
National Teacher
Day
Wednesday, May 8 - AP
Exams
; National School Nurse Appreciation
Day
Thursday, May 9 - AP
Exams;
LR PTA Spring Banquet
-
Hall High School;
Childcare Provider Day
Friday, May 10 - AP
Exams;
Teacher of the Year Ceremony
at the Statehouse Convention Center
Congrats to the Carver Magnet Elementary Winners for
the 2019 AR Wildlife Federation Art Contest!
2nd Grade: 3rd Place - Ashten Del Toro "Arkansas Red Wolf"
4th Grade: 3rd Place - Michael Nelson "Fishy, Fishy – Orange Spotted Sun Fish"
5th Grade: Honorable Mention - Xakhi Weston "Hoot! Eastern Screech Owl"
The students' artwork will be on display at the Nature Center. There will be a presentation where students will receive their prize money and certificate.
The exhibit opens with the Awards Ceremony Friday, May 3, 2019 at 6:30pm at the Witt Stephens, Jr. Central Arkansas Nature Center located at 602 President Clinton Avenue in Little Rock. Way to go, students!
Alpha Delta Kappa Visits Jefferson Elementary
Alpha Delta Kappa visited Jefferson Elementary Library to watch the Makerspace in action! Jefferson thanks them for their generous donation to the library for more Makerspace materials for students. What a fun day!
Dunbar 8th Graders Attend Civics Capstone Project
On April 24, 2019, approximately 40 8th graders from Dunbar Magnet Middle School attended the Civics Capstone project presentations at the Clinton Presidential Library. These students got the chance to visit with 9th grade students about their projects, followed by a tour of the Clinton Library.
Carver Takes 1st AND 2nd Place in Economics
Arkansas Stock Market Game!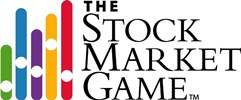 Congratulations to the Carver Elementary student team and their advisor, Jason Crader, on their double win in the After School Division of the year-long 2018-19 Stock Market Game Session. A celebratory
luncheon for the winners will be held at the State House Convention Center on May 13th where the CEO of Walmart will be the keynote speaker. Way to go, Carver!
Enroll your child today in the FREE Frankly Reading Summer Series offered by the City of Little Rock Summer Playground Program. **Please note this is first-come, first-served**
4 LRSD Seniors and 3 Teachers Among Those Selected to
Receive the 2019 Stephens Award
Photo courtesy of the AR Democrat Gazette
LRSD was well represented among the eight seniors from Little Rock-area high schools and six teachers who were named recipients of the 2019 Stephens Award. The program provides $5,000 scholarships to outstanding students and $6,500 awards to teachers.The scholarships and awards are made possible by The City Education Trust. The late Jackson T. Stephens and the late W.R. "Witt" Stephens formed the trust in 1985 with proceeds from the sale of the Stephens family's interest in Riverside Cable Television Co.
Felipe Morales-Osorio, Parkview Magnet High School, son of Norma Osorio and Felipe Morales-Salazar.
Kylie Ning, Little Rock Central High School, daughter of Silvia Ning and Baitang Ning.
Grace Xiang, Little Rock Central High School, daughter of Wencheng Zhu and Dong Xiang.
Michelle Xu, Little Rock Central High School, daughter of Alice Tie I and Joshua Xu.
Chris Dorer, social studies department chairman, Little Rock Central High School.
Jennifer Lusk, German language, Little Rock Central High School.
Ryan Parson, social studies, Little Rock Central High School

Congratulations!
Dunbar Student Receives Scholarship to
Wildwood Academy of Music and the Arts
Brandon Wilson, 6th grader at Dunbar, received a full scholarship to Wildwood Academy of Music and the Arts from David Porter, principal architect at Polk, Stanley,Wilcox Architects. PSW is building the new high school. Mr. Porter spoke to the students in Ms. Lasheena Gordon's class about becoming an architect and about connections between the arts and architecture.
Congrats to the LRSD OneRock Recipients!
Additional photos available on the LRSD Facebook by clicking here...
In the Community...
APR 17 - MAY 5
: Native Gardens, Arkansas Repertory Theatre, 601 Main Street, various show dates and times.
Learn more.
(Our own alum, Steve Broadnax is the director)
APR 26 - MAY 12:
The Hobbit - Arkansas Arts Center Children's Theatre - 501 E. 9th St. Little Rock, AR 72202
From Our Partners at the Downtown Partnership
Don't forget about the MacArthur Park 5K, a special race through one of Little Rock's most beautiful parks. All proceeds go to supporting features and programming in the park.

Registration is open now through race day, May 3 at 5:00 p.m.